More wild swings since last update. Here is the QQQ daily chart with some interesting observations.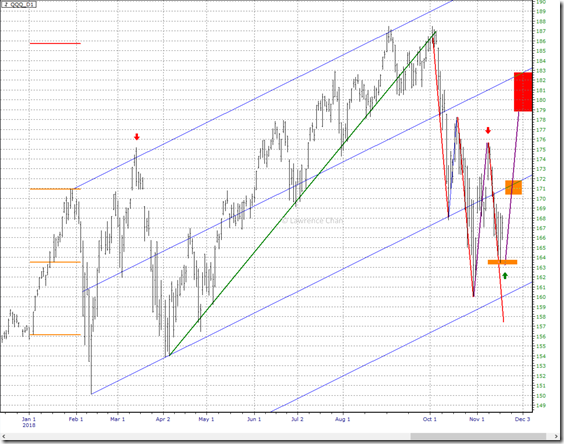 Red down arrows : Left one is the high of first quarter. Right one is the test of that high and failed to clear the resistance.
Red down trend lines: Drawn according to the 3 pushes down rule and the time is now up by Monday (Tuesday latest) for the down swing.
Green up arrow: QQQ bounced off the midpoint of January.
Purple up trend lines: If we get a measured move up from last week's low, QQQ may shoot up to 179 quickly.
What do I think?
A bounce is due but it is more likely to be blocked at the orange zone 170-172 because of the channel resistance and January high.
How things develop from there depends on how QQQ behaves these coming two days.