Quick update on where we stand at this point.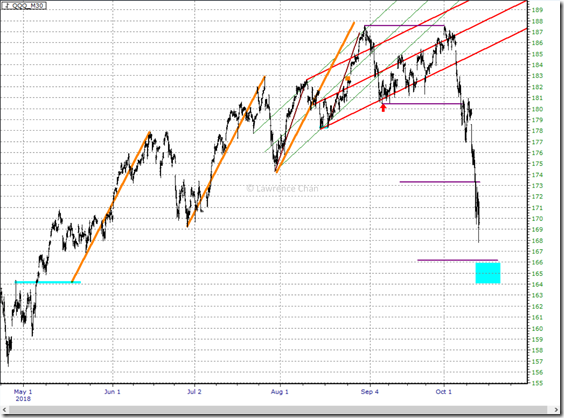 Double top (purple lines) with 100% and 200% targets highlighted.
Three pushes up (orange lines) with starting point highlight by the horizontal cyan line on the left.
In combination we are looking for the cyan box to be tagged soon. My guess is Friday or Monday.
Announcement
My book The Art of Chart Reading is going to be on sale at Amazon for 3 days only starting tomorrow.