Same chart as the one posted back in Aug 18 with new highlights on what to watch out for.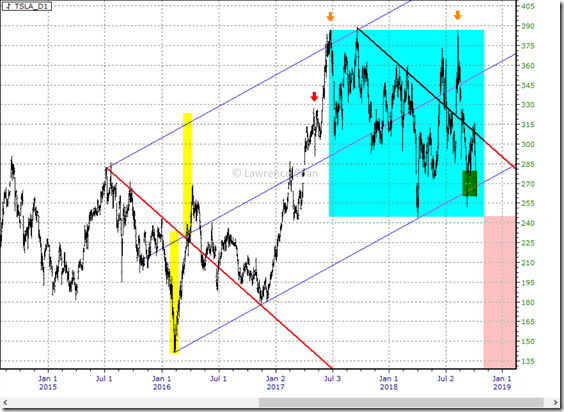 Orange down arrows mark the potential double top.
Why the higher high in between does not count? You need to spend some time learning Special Theory of Discovery …
The same support zone I projected is now at risk to be taken out.
Until TSLA trade back above the red down trendline and close above that on weekly basis, without breaking the up channel support, Tesla is at best going sideway in coming months.
Breaking below the bottom boundary of the blue zone is a confirmation of the double top setup with much lower price level in play.